Sorry no puppies available at present

If you would like to be on our waiting list please contact us to discuss future litters T: 0116 269 6869 or E: kevanorboxers@sky.com
When breeding a litter our first consideration is for Health - all of our Boxers are heart tested for AS & are only bred from if they pass this test carried out by a qualified Cardiologist. Our dogs heart scores can be viewed on the Boxer Breed councils list on their web site www.boxerbreedcouncil.co.uk


Previous Kevanor Puppies

Anna gave birth to a lovely litter of 6 Boxer babies: 1 x White Boy, 1 x White Girl, 2 x Brindle & White Boys and 2 x Brindle & White Girls - Mum & Babies are all doing well
Father is CH Verileas Dancing Deano At Jimbren & Mother is Kevanor Anastasia JW. Both parents are Heart Tested Grade 1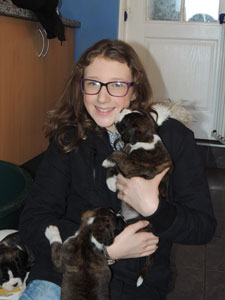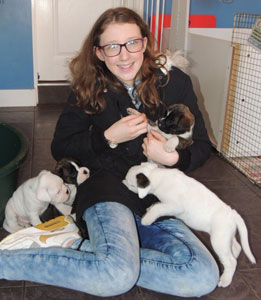 Lauren with Anna's pups 4 weeks old

Play time with Shannon & Keira's pups June 2011 .....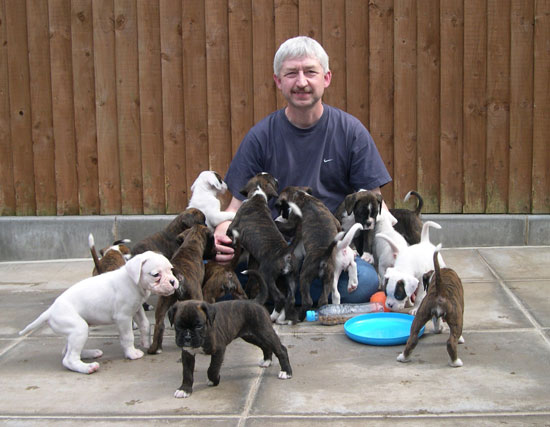 Below are a selection of photos from Jade, Cassie, Shannon & Keira's puppies